Welcome to Holy Rosary Catholic School
Holy Rosary Catholic School serves students age 4 years old through eighth grade. From its beginning in 1962, Holy Rosary has been a great choice for educating young minds and providing a solid foundation for high school and beyond.

Here at Holy Rosary we create learning environments that require our students to be critical thinkers and problem solvers across all subject areas. Together with our students' families, our teachers work diligently to provide a rigorous learning environment where we believe that all students can and will learn.

​Our school follows the Kansas City-St. Joseph Diocese curriculum standards. With the emphasis on a strong curriculum, our students commonly score one to two years above their grade level on standardized tests. Our small class sizes allow our teachers to accommodate the needs of the individual student and encourages interaction between families and staff members.

Core subject areas are complimented by classes in music, art, physical education, library, and religion. During religion, students are taught Bible history, Christian values and Catholic traditions along with attending student-led Mass weekly. Throughout the school year, students participate in service projects which provide a practical experience in learning to answer God's call to serve.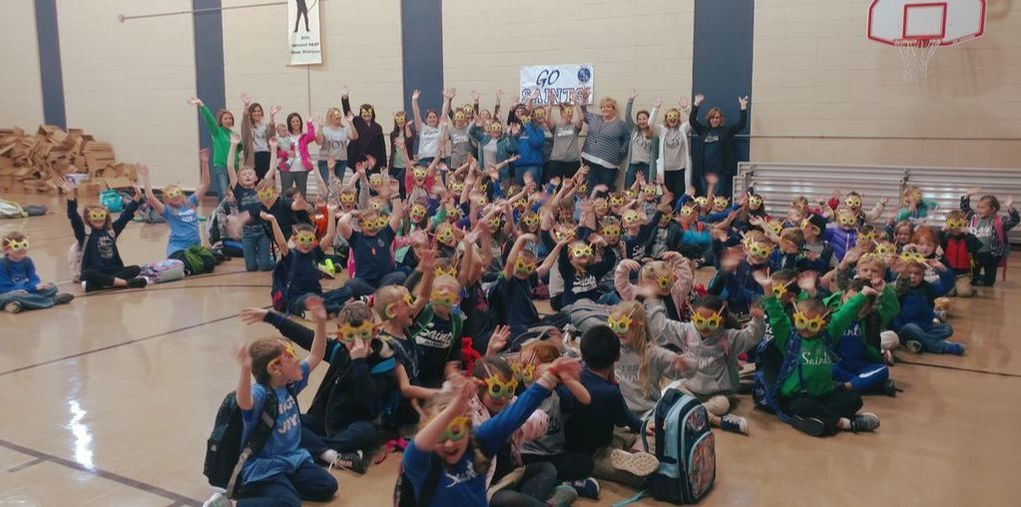 Holy Rosary School is part of the Holy Rosary Catholic Parish. We reside in Clinton, Missouri and are part of the Diocese of Kansas City/St. Joseph.

​While we are a Catholic school, we welcome students and families of all faith denominations.

Each day our staff and students draw nearer to God through daily prayer and thanksgiving. We focus daily on following in the footsteps of Jesus Christ and leading others through His example.

Our school curriculum follows the Diocese of Kansas City/St. Joseph

Diocesan Standards

. Teachers and administrators follow established diocesan standards for Language Arts, Math, Music, Social Studies, Science, and PE.

On average, our students test two years above the national grade level equivalency on the Iowa Basic Assessment. We begin testing in Kindergarten and continue through 8th grade. These assessments are a tool used to gauge student achievement annually each spring.

We believe in continuing Christ's work as our life's purpose. Whether that work is serving the poor, comforting the sick, feeding the hungry, or sharing God's message, we believe God calls us to act as His hands, feet, eyes, and voice.
​
---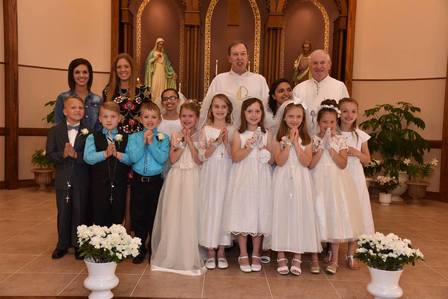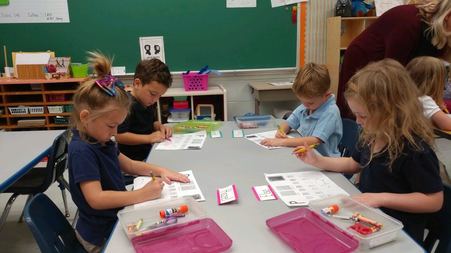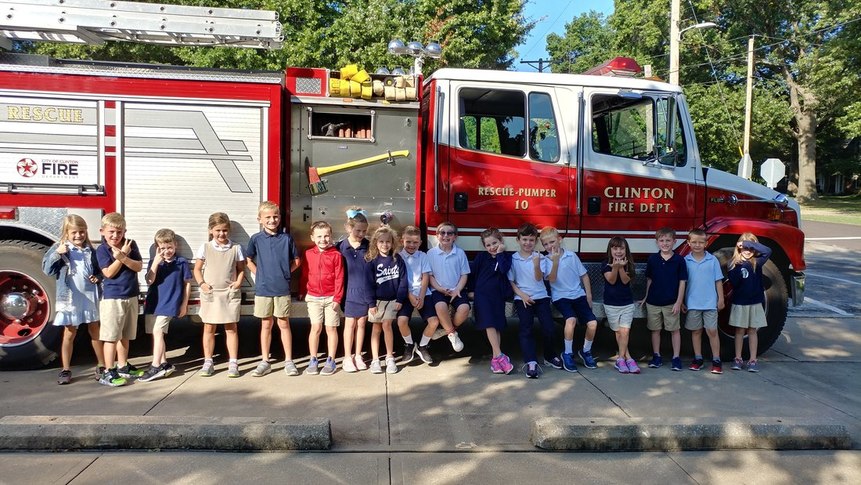 ---
Where We Are Located

Holy Rosary School
400 E. Wilson St
Clinton, MO 64735

660-885-4412
Ext. 200 - School Office
Ext. 221 - Parish Office


---
---
This institution is an equal opportunity provider.