HOLY ROSARY
PARENT/TEACHER ORGANIZATION
---
Cookie Dough Sales Are Underway!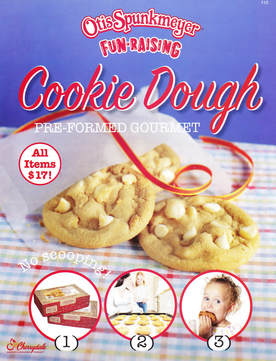 ---
2017-2018 PTO OFFICERS
​Robert Baum - President Amanda Bradbury - Vice President
Mindy Nold - Treasurer Ashley Little - Secretary
---
NEXT PTO MEETING - 9/5/17 @ 6:00
---
FALL FUNDRAISERS
​Cookie Dough Sales

​
Cookie Dough sales are underway and are due September 5th!
Make sure to place your orders and help win our Mega Party!

Salad Bowl

Come enjoy a delicious home-made buffet! It will include salad and potato bar, soups, and home-cooked dishes including roasts, hams, etc and savory side dishes along with a variety of desserts.
Sales will be at the door this year, $8 a person. If you would like a pack of tickets to pay ahead, please call the school office before the event at 885-4412.
To-go/Pick up meals are available - call ahead to place order(s).



Volunteer Hours
Thank you to many of you who have gotten a head start on your 25 hours for the year. Any work/time put into the school can be used as hours. We have several committees set up in order to assist in reaching this goal.
Please make sure to enter and track your hours through Sycamore!
Thank You!!!
Thank you parishioners, parents, and students for all of your hard work and efforts assisting our school! We are so thankful for all the volunteers -Alter society, parents, and teachers- who so kindly take time out of their schedule to help. And the greatest thanks goes to God who provided us with all of these things and people. Without Him nothing is possible!